There is No Number One Dating Site
15 November 2023, 08:15
You're an online dating site review site…you have a best dating apps list…you rank your favorite sites…and you're saying there is no number one online dating site?? Way to be confusing, we know.
If you've found our review site looking to find a first-time or a new online dating home, you're probably not excited about what we just said. You may have been hoping to click here, find out who rocks in the industry, and get to finding love.
Don't run so fast! As is customary with our dating blogs, there is usually a different meaning to our blog titles. It helps us to prove a point, not to try and be obnoxious click-bait. The reality here is that there is no OVERALL number one dating site. But!!! There IS a number one dating app or website for YOU. If you're still confused, we'll walk you through it.
One Size Does Not Fit All
There are a lot of amazing online dating sites, but each site is not perfect for everyone. You may have special needs, wants, desires, and requests you want that every dating site is not going to be able to offer you.
This means that the best site for someone else might not be the best site for you. This is important because a lot of people choose their site based on what their friends or family tell them works. The problem with this approach is that it doesn't take into account your needs.
If you're someone who's looking for someone who is Catholic, is the best mainstream dating site that your non-religious friends used going to be the best for you? If you're in the military and looking for military dating, is the best Jewish dating site that your mom's best friend used going to be best for you?
Hopefully you see that the answer is generally no. While everyone giving you their recommendation means well, they almost always are only speaking from their experience and aren't taking into account what's most important to you. Remember, you aren't trying to help them find that special someone; they've already done that. You're looking for that special person for you. Unless you're identical twins, that special someone is probably not going to fit the same bill.
There may not be an overall number one online dating site but there is certainly a number one site FOR YOU. It's the same as if you're looking for a new car. A sports car may be the best car on the planet, but it's not the best for you if you need a minivan to haul the kiddos around. You do want to look for the best minivan, though.
A Good Place to Start
So where do you start to find "the best minivan" for you? The first thing that you need to do is make sure that you know what you're looking for. Are you looking for a minivan or a sports car? Are you looking for someone with the same religious beliefs, the same type of lifestyle, the same interests, kids/no kids? All of these questions are going to play into where the best online dating site home is for you.
If you don't have any specific requests or anything that you would consider picky, you're probably going to have the most success at a mainstream site. These mainstream sites include most of the bigger name companies that you've probably heard of before or seen commercials for. They do their best to be as inclusive as possible and to be a solution for as many people as possible. This means these sites are going to have the most variety and also usually the most singles to choose from.
If this sound likes what you're looking for, you should take a look at our top 10 list of online dating sites. These are the sites that are the most inclusive and will be the top sites for the most people. If you're completely clueless about what you want, this is also the best place for you to start.
What about if you have some picky tastes or something specific that you are looking for? Don't worry, we've got you covered. There are A LOT of high-quality online dating sites that cater to specific tastes. Religious preferences, age brackets, sexual preferences, ethnicity, interests…
The Best Advice
Don't worry about finding the absolute best dating site. Focus on finding the site that best fits your unique needs and wants and gives you the best opportunity to find that special someone you're looking for. If that's a mainstream, big-name dating site, awesome! If that's a small, niche site that fits better, great! Remember, your goal is not finding the best online dating site, it's finding your ideal match.
---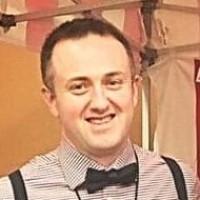 Written By: Jason Lee
Jason Lee is a data analyst with a passion for studying online dating, relationships, personal growth, healthcare, and finance. In 2008, Jason earned a Bachelors of Science from the University of Florida, where he studied business and finance and taught interpersonal communication.
His work has been featured in the likes of The USA Today, MSN, NBC, FOX, The Motley Fool, Net Health, and The Simple Dollar. As a business owner, relationship strategist, dating coach, and US Army Veteran, Jason enjoys sharing his unique knowledge base with the rest of the world.
Jason has worked in the online dating industry for over 10 years and has personally reviewed over 200 different dating apps and dating websites and continues to be a leading voice in the relationship and dating community, both online and in person.
The post There is No Number One Dating Site appeared first on Healthy Framework.